Four Exclamation Points In Delhi

Anshu Gupta is last year's recipient of the renowned Magsaysay Award for "creative vision for transforming generosity in India". He and his team upcycle donated waste material, and then, instead of just handing it out in the villages, they ask the villagers to first volunteer in their community and then receive the material as a gift for their labor.

That process unleashes very unique consequences.

For instance, in order for folks to receive some upcycled material, they have to get together with others and build something that their community really needs. Like a bridge or a road or a well. Value multiplies from waste to upcycled material to community capital, time capital, natural capital and so much more.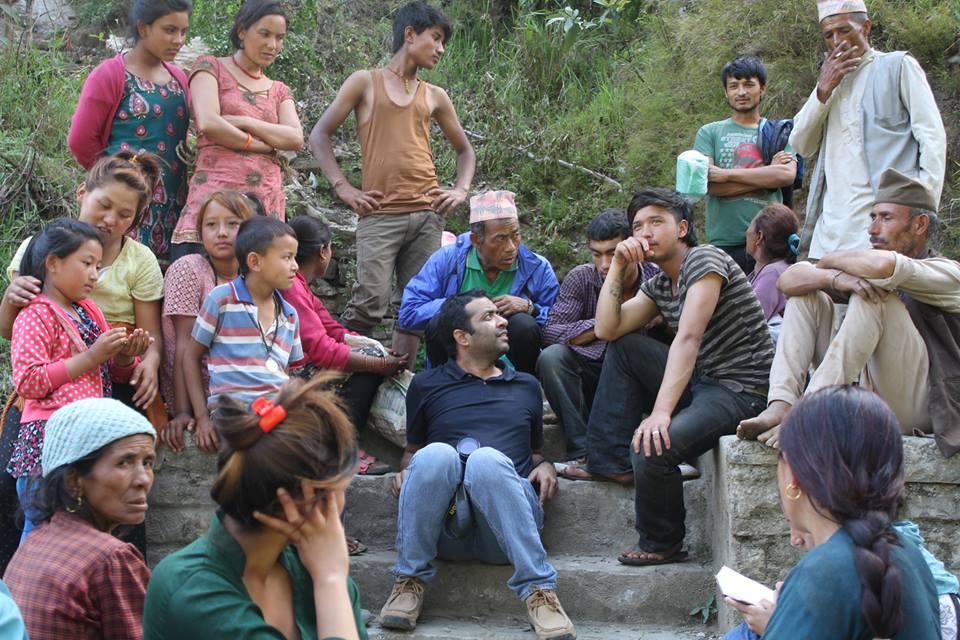 The most amazing part is what happens once villagers realize they can work together to solve their own problems (instead of waiting for a government, NGO or corporation to do something) -- they continue to do it, even without the incoming gifted material. Goonj now works in 400 villages, has a staff of 600 and alchemizes thousands of tons of waste into self governance.

Today, in Delhi, we held the first Awakin Circle at Goonj, with their staff and community of friends. Ever since coming to their first Awakin Circle in 2005, Anshu and Meenakshi have always wanted to host an Awakin Circle in their community -- and it happened. After an hour of silence, I opened by saying, "Very few organizations grow big and still send out emails with 4 exclamation points. I'm delighted to be here, because your hearts still have their exclamation points." Then, to this hands-on service community, I pushed the bounds a bit by reflecting on Vinoba's maxim of M2A -- two parts meditation and one part action. :) Several others followed with very sweet stories as well. After some samosas and ras goollas and more, :) we all shared ample hugs and built many new friendships!

The thing about Awakin Circles, though, is that its spirit doesn't end when you leave the venue. The overflowing gratitude spills over into the car ride and various brainstorms (like "Goonj Fellows", which maybe coming soon), and in this case, into my conversations with their adorable daughter, Urvi. :)

This is all of us, still feeling the love, next morning at their breakfast table ...


<< Previous | Posted Dec 7, 2016 | Next >>